Fingerprinting Features
We strictly follow FBI Rules and Norms during Fingerprinting process. Our services are legal, acceptable and valid for all countries. We use only Standard good quality Fingerprint Kits, Fingerprint Cards, Forms and other Tools. We always use FBI, DOJ, Original Fingerprint Cards sent by FBI (We never use downloaded & Printed cards from FBI Website) to avoid rejection due to any reason like wrong Size of Card or Thickness of Card etc. We also use prescribed and acceptable card by the Canada, Australia, UAE, Kuwait, Saudi Arabia, Kenya Law enforcement agencies.
We can provide you our best efforts & services in the most competitive rates for submission of your fingerprints to the FBI, DOJ, or other countries Police Dept. on standard, valid & acceptable fingerprint form (e.g. FD 258). We are fingerprint professionals and know our responsibilities and will be able to show our government certified fingerprint expert certificate.
We are Fingerprint professionals having wide knowledge & experience and fully understand the importance of clarity of fingerprints. We make our best efforts to take your fingerprints clearly and accurately and will help you in filling up the fingerprint FBI FD 258 card and let you know the process to submit it to FBI for further processing.
We are not like other forensic expert who have done a course in cyber crime and are doing fingerprint work and who outsource the work to other agents and do not even have specialization in doing the work of FBI fingerprinting. Beware of such fraudulent organization. Check there fingerprint expert certificate and then only avail there service.
J. K. Consultancy fingerprinting do INK AS WELL AS BIOMETRIC FINGERPRINTING for FBI, USA, UK, Canada, RCMP, Dubai, Saudi Arabia, South Africa, Kuwait, AFP, Australia, Belgium, Kenya, Dubai, Spain, UAE. We specialize in rejection cases and have a proven track record in dealing such case. We will provide you Superior, Acceptable and Certified Fingerprinting Service anywhere in India and Abroad.

Services
Services That We Offer:
J. K. Consultancy Fingerprinting agency is government registered, government certified and ISO 9001: 2008 certified fingerprinting agency and experts in India. We have our head office in New Delhi India and have various branch offices located in all over India in cities such as Hyderabad, Mumbai, Kolkatta, Bangalore, etc etc. J. K. Consultancy have submitted more than 10,000 cards to FBI and other law enforcement agency with a zero rejection rate.
WE ARE THE ONLY FINGERPRINTING AGENCY WHO IS CAPABLE IN INDIA OF TAKING DIGITAL FINGERPRINT VIA FBI APPROVED BIOMETRIC MACHINE.
We do fingerprinting for:
Criminal Background Check
Immigration and Visa purposes.
Police Clearance Certificate from country like USA FBI, State Police. Canada RCMP, Australia AFP, UAE, Saudi Arabia, Kenya, Bahrain, Belgium, Spain, Kuwait etc etc………
Medical and Physiotherapy License.
Student Visa.
Work Permit.
Adoption Purposes.
Certificate of good Conduct.
WE DO FINGERPRINTING IN INDIA AND ABROAD FOR ANY PURPOSES AFTER PROPER VERIFICATION.
Type of Services:
FBI IN HOUSE FINGERPRINTING CARD SERVICE:
The person who requires the service of recording fingerprinting can walk in our office located in different part of India with a government photo ID proof and can request for getting his fingerprinting done. We will be able to record his fingerprint with Ink method or can do it with digital machine that is approved by FBI. There are two ways of getting FBI or State police fingerprinting done:
Digitally / Electronic / Biometric Fingerprint Service

J. K. CONSULTANCY FINGERPRINTING AGENCY adopts the FBI electronic fingerprint card printing system. Prints are captured on a FBI approved Live Scan system and digitally printed onto FBI FD258 fingerprint cards or any other prescribed card format as required by the client. Electronic/digitally printed cards are handed over to the customer immediately after that for further processing. The biometric FBI approved machine is also capable of measuring the quality of the fingerprint taken.
Ink Base Fingerprint Service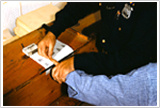 The J. K. CONSULTANCY FINGERPRINTING AGENCY also offers traditional, flawless, ink-rolled FBI FD258 fingerprint cards or any other prescribed card format as required by the client. These are taken by the experienced government certified fingerprint experts. They are professional and have an experience of more than 40 years.
FBI MOBILE FINGERPRINTING CARD SERVICE: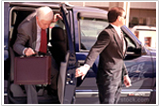 J. K. Consultancy fingerprinting agency offers mobile Ink based Fingerprint Card service throughout Delhi, Noida, Faridabad, Gurgoan, Mumbai, Kolkata and Hyderabad, Bangalore, Punjab etc etc…… We can offer this service anywhere in India. Our mobile team will coordinate your on-site service so that is efficient, non-disruptive and cost effective. We will bring along the fingerprint form all the tools that are required for an ink base fingerprinting on the site.
In this our team comes at your place at your convenient time to do your fingerprinting for FBI and State Police. This service is Ideal for:
CEO/Directors,
Busy Executives,
Old Age People,
Pregnant Females,
Physical Disable Persons.
Companies / MNC Employees.
FBI DISTANT LOCATION FINGERPRINTING CARD SERVICE: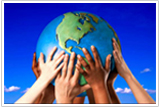 J. K. Consultancy Fingerprinting Agency Ink Based Fingerprint Card Services are available for out-of-state and for international clients. We will travel fingerprint technicians to such distant locations to help them meet their domestic and international requirement.
The pricing for these services will include travel and accommodation costs for the field technicians assigned to the project.
We will be happy to discuss various fingerprinting options that will best suit your individual / company's needs. Please call us for more details.