Fingerprinting Features
We strictly follow FBI Rules and Norms during Fingerprinting process. Our services are legal, acceptable and valid for all countries. We use only Standard good quality Fingerprint Kits, Fingerprint Cards, Forms and other Tools. We always use FBI, DOJ, Original Fingerprint Cards sent by FBI (We never use downloaded & Printed cards from FBI Website) to avoid rejection due to any reason like wrong Size of Card or Thickness of Card etc. We also use prescribed and acceptable card by the Canada, Australia, UAE, Kuwait, Saudi Arabia, Kenya Law enforcement agencies.
We can provide you our best efforts & services in the most competitive rates for submission of your fingerprints to the FBI, DOJ, or other countries Police Dept. on standard, valid & acceptable fingerprint form (e.g. FD 258). We are fingerprint professionals and know our responsibilities and will be able to show our government certified fingerprint expert certificate.
We are Fingerprint professionals having wide knowledge & experience and fully understand the importance of clarity of fingerprints. We make our best efforts to take your fingerprints clearly and accurately and will help you in filling up the fingerprint FBI FD 258 card and let you know the process to submit it to FBI for further processing.
We are not like other forensic expert who have done a course in cyber crime and are doing fingerprint work and who outsource the work to other agents and do not even have specialization in doing the work of FBI fingerprinting. Beware of such fraudulent organization. Check there fingerprint expert certificate and then only avail there service.
J. K. Consultancy fingerprinting Agency INK AS WELL AS BIOMETRIC FINGERPRINTING for FBI, USA, UK, Canada, RCMP, Dubai, Saudi Arabia, South Africa, Kuwait, AFP, Australia, Belgium, Kenya, Dubai, Spain, UAE. We specialize in rejection cases and have a proven track record in dealing such case. We will provide you Superior, Acceptable and Certified Fingerprinting Service anywhere in India and Abroad.

Welcome to Fingerprinting Agency
GOVERNMENT REGISTERED GOVERNMENT CERTIFIED FINGERPRINT AGENCY AND EXPERTS: Estd. 2003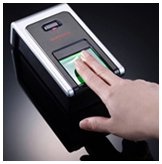 J. K. Consultancy Forensic Bureau is a leading government registered, government certified and ISO 9001: 2008 certified forensic experts in India. We have our head office in New Delhi India and have various branch offices in different part in India. We have office/ expert location at New Delhi, Hyderabad, Kolkata, Mumbai and Bangalore etc etc. We do fingerprinting in whole of India and anywhere in the world at the best competitive prices.
This fingerprinting agency was started by Shri Jagjit Kumar Kaushik, in the year 2003 who is a retired Assistant Commissioner of Police cum director Fingerprints Bureau Crime Branch Delhi police with an experience of more than 40 years in various fields of Forensic, Investigation and Security. We have a whole team of expert who can cater the forensic services in whole of India. We deal in customer cases with professionalism and we keep the secrecy while dealing in their cases. One of the only private forensic bureaus that have a proper office in India and that are Government registered and certified. Our motto is to "safeguard your surroundings".
J. K. Consultancy forensic bureau provides various Forensic Science Services including FBI FD 258 card Fingerprinting (Acc. to The United States Department of Justice Order 556-73), Background Check Fingerprinting, Criminal Record Check Fingerprinting, National Police Check, Criminal History Check from Department of Justice (DOJ), Police Clearance Certificate (PCC) Application, required for Work Visa, Immigration, Job or employment, Applications, Academic Admissions, overseas employment, adoption, Medical physiotherapy licensing, or certification Purpose etc... in USA, UK, Canada, RCMP, Dubai, Saudi Arabia, Kuwait, AFP, Australia, Belgium, Kenya, Dubai, Spain, UAE and other States & Countries on a Valid, Standard and Special Cards e.g. FD 258 card for US, C216-C for RCMP Canada (Royal Canadian Mounted Police) etc... We will provide you Superior, Acceptable and Certified Fingerprinting Service, By employing only skilled, qualified and experienced fingerprint specialists that are specially trained for this purpose, we are able to ensure quality prints, which we guarantee to pass inspection by the Federal Bureau of Investigation FBI, Washington State Patrol, as well as other Government Agencies, State Police Departments and Department of Justice. Our each expert has at least done fingerprinting practice by recording the prints of more than 10000 people with accuracy and perfection. We do ten digit fingerprinting and that is of superior quality and the best price.

Send Your Query

Form Object

Address:

Call :
E-mail :
J. K. Consultancy Vardhman Star Citi Mall,
321, LSC - III, Sector - 7,
Dwarka, New Delhi -
110075, India. 09810411824 ,
09868106032

info@jkconsultancy.in